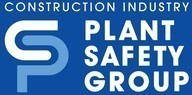 Plant Safety Group (Construction Industry)
The aim of the Construction Industry's Plant Safety Group is to bring about a continuous reduction in the rate of injuries and ill-health caused through the operation and installation of plant in the construction industry by the development and production of specific guidance documents.
The Group is managed and administered by CPA with the HSE being key participants. Industry organisations that contribute include Build UK, CECA, HBF, CEA, TWF, SAFED, FPS and others, and certification bodies such as CPCS, ALLMI, IPAF and NPORS. There is also a seperate group focussed on MEWP safety, led jointly by IPAF and CPA.
The following safe use guidance documents can be downloaded free of charge (note - scroll to the right to see the full range of publications)