Why a Career in Construction Plant?
The construction plant sector lies at the heart of the UK's construction eco-system. There from the beginning of a project, right to the end, construction plant drives projects forwards, creating the infrastructure we use, housing, transport systems, offices and factories we need now and in the future.
There are a huge range of career opportunities: from operating plant machinery such as dozers and diggers, crane operators and on-site maintenance, to customer and client liaison. No job is the same.
The contruction plant sector provides:
Good careers for life
Varied roles and opportunities
Sustainable employment - it's a growth sector
A chance to advance your career. CEOs of some of the UK's top plant-hire companies started their careers as apprentices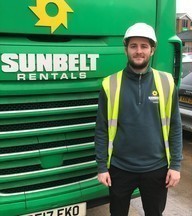 Brett Parkes, Training Manager, Sunbelt Rentals
"When I left school, I joined the British Army and was with the Royal Engineers for three and a half years. In the Army I was heavily involved with demolition work and working on vehicles, so I was keen to remain 'hands-on'.
"I had acquired a lot of skills that were transferable to the construction plant industry so I joined Sunbelt Rentals as a Plant Maintenance Apprentice. I completed NVQ Level 2 and 3 in Plant Maintenance and once I had completed my apprenticeship, I qualified as a Plant Maintenance Fitter. I worked as a Fitter for a further five years at Sunbelt Rentals' Smethwick depot repairing and maintaining plant hire equipment, small tools and powered access equipment.
"I always had a passion for helping and supporting my colleagues and I was appointed as an Apprentice Ambassador several years ago. At the time, I was mentoring 11 different apprentices working at the Smethwick depot.
"When the opportunity arose to become a Sunbelt Rentals Training Manager, I jumped at the chance and I'm now a fully qualified Trainer delivering a huge range of courses to both Sunbelt employees and customers. It's my perfect job and I'm delivering courses ranging from manual handling to driver inductions.
"During the COVID-19 pandemic, I've also been given special responsibilities of managing Sunbelt Rentals apprentices by supporting them through the apprenticeship process and making sure their coursework is up to scratch. I find this hugely rewarding."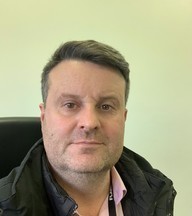 Gareth Corbett, Director, Flannery Plant Hire
"I joined the construction industry at 16 years old once I had left school and completed a two-year engineering apprenticeship with Fitzpatrick Contractors. I was very hands-on at this point - I could be driving a dumper one day, slinging and signaling the next or operating an excavator. It gave me great knowledge about the operational side of the industry and this still serves me well today.
"I first joined Flannery Plant Hire in 2001 as an Assistant Plant Manager in an office-based role and rejoined again in 2012 after a stint outside the business with a civil engineering contractor. In 2017 I was appointed to the Flannery board as a Director and I look after the day-to-day running of the business for the North of England and Scotland. Every day is different - I liaise closely with the depots and get involved in every function of the business including operations, sales, dealing with contractors and assisting them on their projects.
"We have a large apprenticeship program at Flannery for both Plant Operators and Plant Fitters. As a former apprentice myself, it's really rewarding to see apprentices successfully complete their courses and I enjoy helping them to progress in their careers."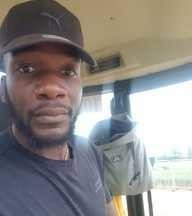 Senghan Carr, Plant Operator, L Lynch Plant Hire
"Prior to joining Lynch, I had little experience of the construction sector, except for labouring on the odd construction site once I'd left school. I was previously a Junior Engineer for Dixons and also worked for a removals firm, but at the time I was working on minimum wage.
"When I heard that Lynch had a training programme available for Plant Operators, I grabbed the opportunity with both hands. I was so nervous when I walked through the doors for that first interview because I wanted to change my life for my family.
"I'd never even thought about becoming a Plant Operator before, but the training has been fun, challenging and a real eye-opener. I'm now operating 30 tonne machines and I've even had the opportunity to be part of a construction live broadcast which went out to over 60,000 students across the UK. I was also very proud to be named the winner of the Best Personal Statement at the CPA Stars of the Future Awards."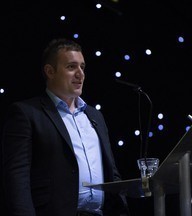 Campbell Howie, Managing Director, Campbell Howie Plant Services
"I was brought up on a farm and always wanted to get into the plant-hire sector after helping my father mend tractors and diggers over the years. I decided on the Plant Mechanic apprentice route and attended National Construction College Scotland in Glasgow whilst I was employed at Muirhead Plant.
"I was so happy when I won the National Level 3 CPA Plant Mechanic of the Year Award at the CPA Star of the Future Awards back in 2017 and it has opened up so many opportunities for me. I was honoured to be asked to be the guest speaker at the CPA Star of the Future Awards in 2019 and to talk to the apprentices about my journey in the industry so far. I had a stint working in Canada before I decided to set up my own plant repair business which I run today. I specialise in plant and machinery repairs, service and fabrication."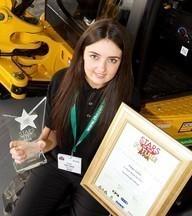 Paige Carter, Fitter, Sunbelt Rentals
"As a Fitter at the Sunbelt Rentals Powered Access depot in Stockton, I get the opportunity to learn my trade alongside some really experienced Fitters, as well as people my own age. I completed a three-year Plant Maintenance apprenticeship with Sunbelt Rentals and in the final year of my apprenticeship I was the first female winner of a national award at the CPA Stars of the Future awards. I then completed an 'improver year' where I received a great deal of support to get me used to working independently, after which I was offered a full-time position as a Powered Access Fitter.
"Initially I looked into a number of different apprenticeships across the construction industry and Sunbelt Rentals stood out as it gave me the opportunity to learn about a range of engineering disciplines - mechanical, electrical, hydraulics and fabrication. My colleagues are absolutely lovely and if you offered me a job in a nice warm office, I wouldn't take it. I love working in the workshop and I wouldn't have it any other way."