Retaining Skills and Talent - Why it Matters and What it Means
Accessing talent is one thing. But it does not end there. Making sure employees are engaged and feel secure in their role and part of the company is essential in developing a successful business. Creating a workforce that is motivated, feels valued in what they do, is positive about working for your company and limits employee turnover is important if the company is to develop further.
Reaching out to employees to understand what makes them work for a company, helps create a culture where employees are willing to stay in the business. In a sector where highly skilled and experienced employees are valued and sought after by competitors, there are a range of steps companies can take in retaining staff.
This can include:
Employee surveys. Taking regular insights of employees at all levels to find out how they are feeling, how satisfied they are in their role, what changes they would like to see and what they think of the company will provide clarity and a range of views.
Providing support and engagement with employees. Show them how you want the business to develop, ask them for their ideas on how this happens and get them to understand your vision of the business and the role they are playing.
Providing training opportunities and finding out what direction employees want their career to take.
Recognising and celebrating company success - highlighting best practice and creating an inclusive culture.
Conducting exit interviews when people leave the business. Find out why they are leaving the business and what they think of working for you. This will help identify trends and themes for you to address if there are any.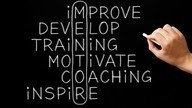 Mentoring Schemes are Only One Part of the Process
When developing a mentoring scheme, it is important the business is aware of what they are going into, what each individual wants to get out of it and how it is going to add value to the overall skills and training programme. Establishing the purpose and goals of the mentoring programme, creating clear terms of reference, accountability and assessment is key to making it a success.
Creating a Mentoring Scheme - Adding Value Across the Organisation
Developing a mentoring scheme can be an effective and cost-efficient way of sharing knowledge while also developing new skills for both the mentor and mentee. Organisations are finding that mentoring schemes can help change organisational culture, produce new ways of thinking and working and act as an effective way of sharing and developing institutional knowledge within a business.
The workforce within the construction plant sector is one of the most experienced and professional in the entire construction industry. Yet this workforce is one where the demographics show the average age of an employee is nearer retirement age than starting out in their career. This institutional knowledge and experience needs to be shared with people coming into the industry. This is where mentoring schemes can help bridge this gap.
For the mentor, they have an opportunity to gain new skills and development in their role, while also reinforcing the benefits of working in the plant sector. For the mentee, they get a greater insight and perspective on their role and future career prospects. They can ask questions, share experiences, and find out first-hand how they might develop their abilities.
Both mentor and mentee must be comfortable working with each other, be aware of boundaries and what they want to get out of the scheme. It should help their careers and add value to the wider aims of the business, both in sharing institutional knowledge but also developing new entrants to the industry by giving them greater perspective and depth.
Allied to a wider skills and training programme that allows for continuous professional development, a mentoring scheme when properly applied, can be a valuable part of any business that is looking to grow and invest in its workforce.
For further information on developing mentoring schemes and the areas to consider, visit the Chartered Management Institute (CMI) website at www.managers.org.uk